PLUMBING SERVICES
Looking For A Quality Plumber Near You?
Do You Need A Plumber In Berks County, Montgomery County Or Chester County Area?
Low- flow fixtures save energy by reducing hot water consumption like low flow pre-rinse spray valves faucet aerators, and shower-heads.
Plumbing services and installations of variable speed drive on motors/pumps.
Tank-less water heater
WaterSense faucets and faucet accessories (such as aerators) that are high–performing, water–efficient fixtures.
Learn More : Low flow shower heads can reduce your shower water consumption by up to half. Flow rates can go down to 1.25 gallons per minute, down from the maximum allowable 2.5 gallons per minute.
New Kitchen and Bath Renovations
Whether you have a full idea of what you want  your bathroom or kitchen to look like, or are looking for some help in crafting you're own design. Close Comfort is here to help.
Waste line piping relocation
Domestic water rough in and setting fixtures
Water saving fixtures
Instant hot water fixtures
Hot Water Heater Installation
If you see any water around or coming from your water heater it is probably time for a new water heater.  Close Comfort offers cost efficient water heater solutions with a team of reliable installers to make sure the job is done right the first time.
Types of Water Heaters:
Gas Water Heaters
Electric Water Heaters
Tankless Water Heaters
Instant Hot Water Fixtures
CloseComfort is offering the Nuvo h20 water softener system.  In short, the molecules in CitraCharge® keep the hard minerals too busy to stick to your pipes, fixtures, surfaces, and appliances. It is made with the same stuff found in lemons. Who doesn't love lemons?
CitraCharge®️, the technology that powers NuvoH2O's systems, is effective at preventing hard water scale buildup. We commissioned a third-party research firm to conduct extensive testing and the results were amazing.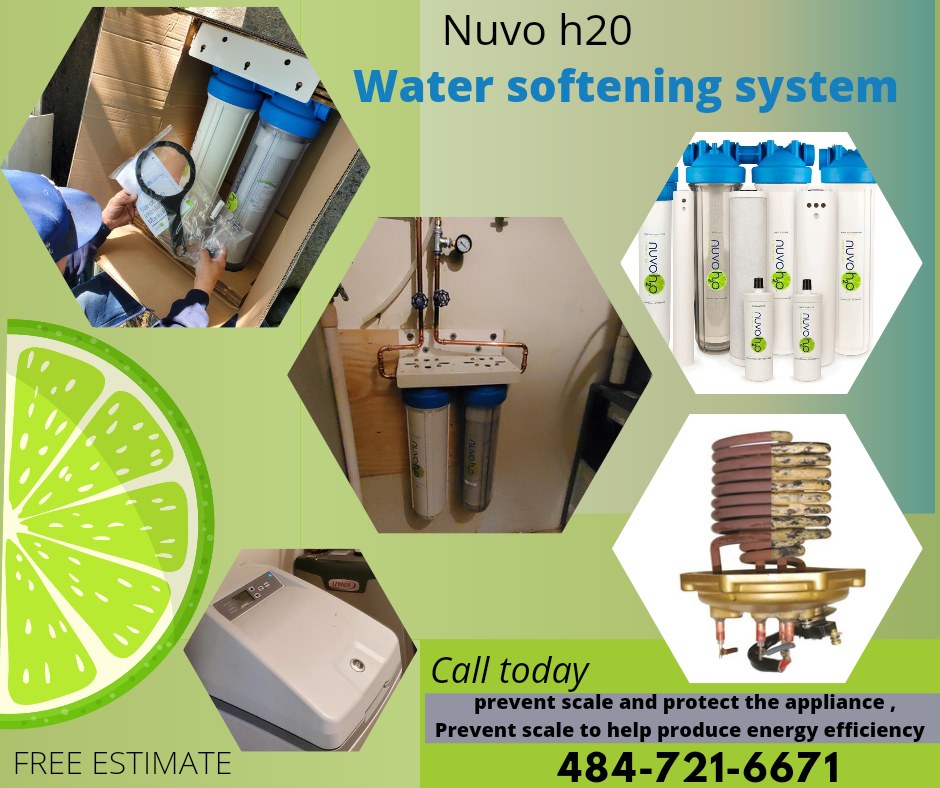 Contact us today or schedule an appointment.
Do you have a construction or remodeling idea that you'd love to bring to life? Since 2000, I've worked in homes that required services. If you're looking for a certified expert for your next HVAC project, I'm the person to call. Get in touch today for your free estimate.